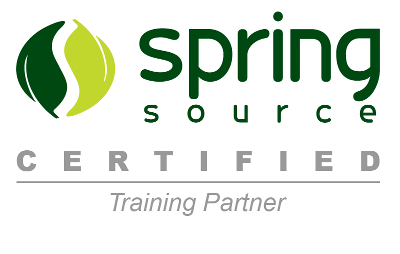 These days at Extrema Sistemas we are not just organizing Codemotion Madrid, but also working hard to expand our certification courses. We will announce big news before the end of the year, and for this reason during the months of September and October we are offering a 25% discount on any official Spring certification course: Core Spring, Spring Web, Enterprise Integration with Spring, Hibernate with Spring and the official Groovy and Grails certification (last two only available in Italy).
This discount is available to members of the javaHispano community and can be applied to any course scheduled until the end of the year:
MADRID
Core Spring 23-26 Sept
Spring Web 21-24 Oct
Enterprise Integration with Spring 24-27 Nov
BARCELONA
Core Spring 6-9 Oct
Spring Web 27-30 Oct
Enterprise Integration with Spring 11-14 Nov
More information about the course contents here.
If you are interested, please write to info@extrema-sistemas.com with the subject: SPRING CERTIFICATION JAVAHISPANO to start the registration process.
A Spanish version of this post is available in the javaHispano website.